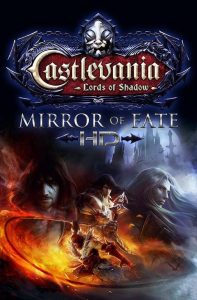 Konami announced today that Castlevania Lords of Shadow: Mirror Fate, previously a 3DS exclusive, will be coming to consoles as a digital title this October.
Castlevania fans who missed out playing Mirror of Fate when it was released on the Nintendo 3DS several months ago will now have an opportunity to play it on big screen this October 31st. The game is a HD remake where fans can expect the visuals to be ten times better. Unfortunately, Konami didn't release any screenshots yet.
Check back with us later this week for the screenshots of Mirror of Fate HD. Are you wondering if the game is any good on the Nintendo 3DS? Here's our review.