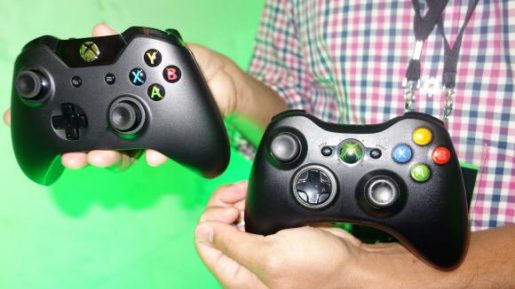 The Xbox 360 controller has been a favorite of many for years, with it usually edging out the Dualshock 3 as favorite controller for a variety of different game genres, especially FPS's. However, we now know from an interview by Yulfi Alam, the Xbox Accessories General Manager, by ComputerandVideoGames, Microsoft ended up spending more than $100 million on the development of the Xbox One controller, which according to Alam, "may not look different on the outside, but inside it's remarkably different."
The one knock on the controller was always the terrible D-Pad that was just almost impossible to use correctly, especially on the original 360 controller design. Microsoft knew they needed to fix this as well as any other faults that they could for the Xbox One controller, so they interviewed core gamers about improvements they could make to the Xbox 360 controller. They would then make these changes and get them to test it out on a 360 controller, as a way to see what changes they wanted to make on the Xbox One controller without these gamers knowing it was really for the Xbox One.
The $100 million seems like a lot, but the two-and-a-half year process included hundreds of different controller prototypes, thousands of hours of research studies, as well as making new tooling and construction facilities. Alam went on to say:
The investments in redesigning a controller go into the hundreds of millions of dollars in tooling and R&D costs. Bearing in mind we started with something that people considered best-in-class, the pressure to do it right again was tremendous. Honestly, some of us felt like we were putting our career on the line. We were afraid we were going to burn through $100 million and come back with an under-developed controller.
The new Xbox One controller features trigger rumble motors throughout parts of the controller, analog sticks that are smaller and closer together, and a plus-shaped D-Pad that is located closer to the motherboard and as a result is more precise.
The Xbox One will be available this November.