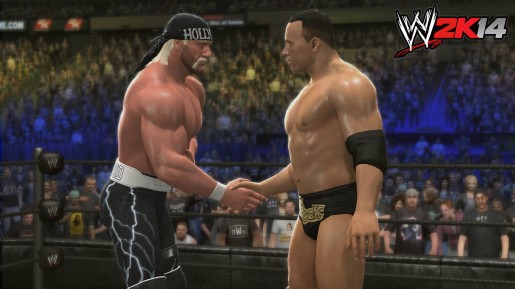 TNA Wrestling is reportedly unhappy that Hulk Hogan is to appear in the upcoming WWE 2K14 video game.
Even though Hulk Hogan is currently signed with TNA Wrestling, the Legends contract he signed with WWE back in 2005 allows him to feature in other WWE-related products including video games and toys etc.
However, TNA Wrestling feels like this is a "slap in the face" considering WWE is using his likeness to sell more copies of WWE 2K14. In other words, this does nothing to help TNA Wrestling in any form.
With that being said, having Hulk Hogan in WWE 2K14 was crucial since he was a huge part of WrestleMania. If he wasn't in the game, a major part of the WrestleMania mode would have been missing…