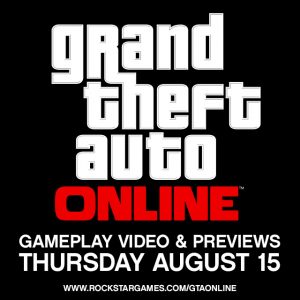 Rockstar Games announced today that the much awaited Grand Theft Auto Online will have a worldwide reveal this Thursday, August 15.
In addition to the trailer they will release this week, fans can expect to read a plethora of press previews from various gaming outlets. As for the online component of Grand Theft Auto V, expect some of it to be revealed later this week as well.
Above is the teaser image they sent out today. Check back with us later this week for the video and all sorts of new information.