Based on the initial class you choose, you will start in one of three city-states, of which I started in Ul'Dah. The game guides you at the very beginning so you can learn how to speak with others and see how the quest system works. The number of available quests was very impressive to me in the game. Every time I was finishing a quest, even more would pop up in the general vicinity. I pretty much had about five active quests at most times I was playing. I know I spent a good while in the opening city just exploring the expansive area and doing some quests before even thinking about leaving the city-walls. It wasn't until I got a quest asking for me to slay a particular enemy that I first left the city.
This was also my first chance at combat in the game. At first there isn't much you can do other than just keep attacking the enemy when you are level 1. However, you will soon level up and gain abilities that you can store on your hotbars and easily use in battle. You can look at your character in the menu and see at what level you will unlock specific abilities. Once unlocking the abilities, it's possible to take down some enemies that are a few levels above yours.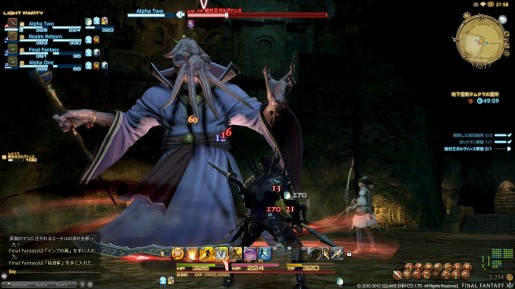 This is a good time to test your limits in battle, as there are really no penalties prior to level 10 for losing all of your HP in battle, at least that I noticed. I believe the in-game hint stated that your armor would start to degrade and require repair when you die once you hit level 10. The combat is very simple to learn and becomes very fun as you continue through the game. Teaming up with another player to take down a beast with a much higher level is very satisfying.
One complaint that I had when playing the game involved a little bit of slowdown when trying to talk to someone or interact with a quest. There were times where I would choose the item I want to interact with and then press the button to actually interact and it would sit there for 5-10 seconds before doing anything. I really hope this is better in the full retail release of the game. It's not terrible, but more annoying than anything. It was especially jarring considering how the load times are not extremely long in the game otherwise, even when walking all around a giant map.
I also came across a glitch a few times while playing. There are some quests where you have to interact with an object and it will result in an enemy popping out of it to fight you. There were a few times I interacted and it acted as if the creature was released, but he was nowhere to be found. Then I noticed I was slowly losing health as if I was getting hit by something invisible. This required me to run from the area and then come back and interact again. This is another thing that I would think could be a simple fix.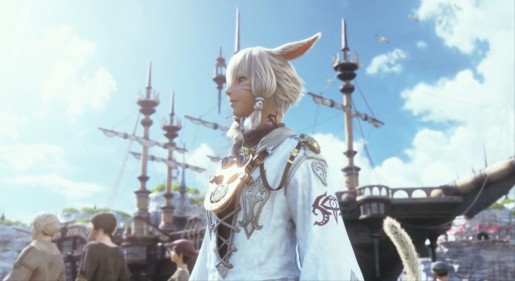 At first I thought it might be difficult to use the Playstation 3 controller to play the game, especially to access the hotbars, but I personally had no issues with it and in fact found it rather simple and easy. The setup of controls on the Playstation 3 reminded me of the system used by another Playstation 3 MMORPG, DC Universe Online. Probably the most difficult task was choosing specific targets, which a pointer would make a little easier. Of course talking with text in game is very difficult on the Playstation version, but that can easily be solved with a USB keyboard, which I plan to purchase in the near future.
I also figure I should mention the error that so many were experiencing over the weekend. I played at different times of the day each day of the weekend and never had one problem with being booted off and not being to log back into the game. I'm not sure if it was the fact I was playing on the Playstation 3 or I just got lucky, but since I never experienced the issue, there is nothing else I can really say about it.
As you can tell from this article, I very much enjoyed my time playing the beta for Final Fantasy XIV: A Realm Reborn. I have not played an abundance of MMO's, with DC Universe Online and The Old Republic being the only two I've played a significant amount, but this game really kept me interested the entire time I was playing the beta. There is no doubt this is a Final Fantasy game with the character designs, classes, and a strong storyline to accompany them. The short time I was able to spend with this game over the weekend has caused me to anxious await the full release for Final Fantasy XIV: A Realm Reborn that will be released on August 27 for PC and Playstation 3.