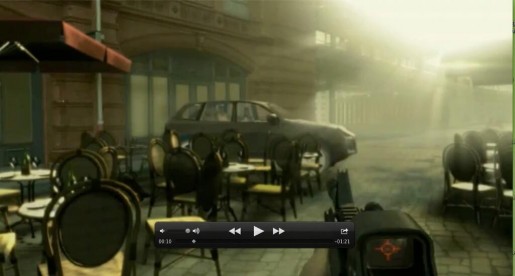 Criterion Games may be known today for their work on Burnout and Need for Speed, but there was one under-the-radar title from last gen that I'm sure some fondly remember. Black was a first-person shooter that was immediately noticed for its weapon handling, destruction and impressive graphics. It was a FPS that resonated with those who had the chance to play it. Unfortunately, a sequel never saw the light of day.
Criterion creative director Alex Ward has decided to give the community a peek into what would have been the sequel to Black. The images were taken from an unseen "Target X" video.
Sadly, this game is highly unlikely to ever make it current or next gen systems according to Ward.
And before anybody asks. No. We're not doing [Black 2]. Just a bit of fun that's all. I need the hard drive space so it's being deleted as I go.
Fans and media engaged Ward on his Twitter regarding this minor reveal of the cancelled game and he was more than willing to respond. However, he made it fairly clear that Black 2 just wasn't happening. When Geoff Keighley asked about the possibility of a petition, Ward replied with "Please don't!"
It seems Bodycount, the spiritual successor to Black, will be the closest thing we get to a real sequel.