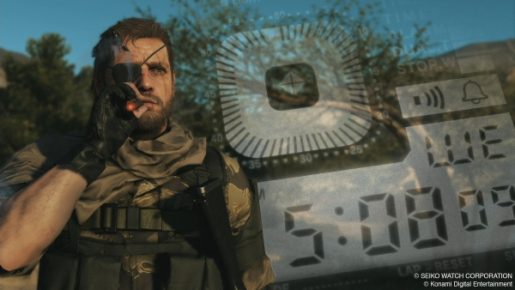 Hideo Kojima shared some small new details on Metal Gear Solid V on his official twitter account.
A lot of the information he revealed about Metal Gear Solid V were small gameplay details that Snake can do in the game. He confirmed there will be an online mode for the game and talked briefly about the CQC in it too.
Check out what Kojima had to say about Metal Gear Solid V below:
-In my next game, things will be for real. No Wall smash.
-Not like Manga like "PW" (Peace Walker), it will be "CQC enemies into walls" for real.
-When I told my staff to implement "Wall smash CQC enemies into wall" in PW, they didn't really like that idea. But my intention was how "MGS" can be implemented in PSP to bring the real thrill of CQC for teenager(s). That aim in a way succeeded.
-BTW, there will be crawling in the next "MGS".
-There will not be like "Cautious advance" that appeared in "MGS4".
-You can steal the weapon from enemy and fire as shown in E3 trailer.
-Of course there will be online.
-Restriction of using enemy's weapon was because of the future setting w/ID weapons. Next game setting is in old days so u can use them.
Metal Gear Solid V: The Phantom Pain will be released on the PS3, PS4, Xbox 360 and Xbox One. Hopefully it is out next year, although a release date has yet to be given at this stage.