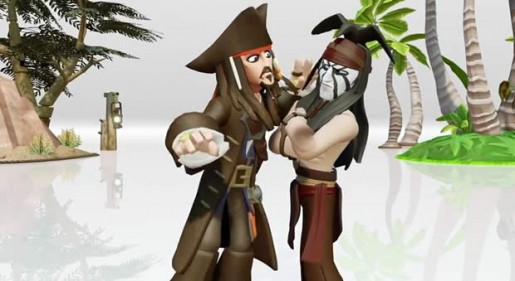 Two Johnny Depp characters will be in Disney Infinity as Jack Sparrow and Tonto are playable in Disney Infinity.
Jack Sparrow is obviously famous from the Pirates of the Caribbean movies while Tonto is from The Lone Ranger. These characters can be found in the game's Toy Box mode where several characters can meet up and create their own adventures.
Other movies that are in the game include Monsters University, The Incredibles and Cars just to name a few.
Disney Infinity will be available August 18, 2013.Johnny Depp stars as Tonto in The Lone Ranger which is out in cinemas right now.
Check out the video below: