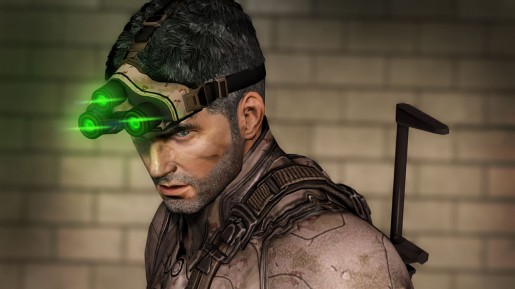 Gamers who are thinking of getting Splinter Cell: Blacklist on PC can now pre-purchase the game via Steam.
Set to release sometime this Summer, gamers can pre-purchase the two editions of the game: Standard Edition for $59.99 or the Deluxe Edition for $69.99 which nets you a copy of Splinter Cell: Conviction and a plethora of essential weapons, gadgets, and gear that Sam Fisher can use within the game. By simply pre-purchasing, gamers are entitled to receive the Upper Echelon Pack which includes the following:
– Bonus Co-op Mission: Dead Coast.
– Upper Echelon Suit: provides better protection against fire power and blends into the shadows.
– Gold Sonar Goggles: tactical imaging leaves enemies nowhere to hide.
In addition to PC, Splinter Cell: Blacklist is scheduled for release as well on the Xbox 360, and PlayStation 3. As always, check back with us near the release date for our review and coverage of the game.