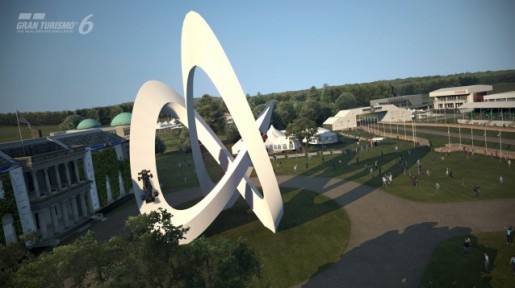 Sony has announced a new track that will be featured in Gran Turismo 6 called Goodwood Hill Climb.
The track is part of Britain's Festival of Speed and it's the first time this track will be featured in a Gran Turismo game. It's 1.86km long and is sure to look as realistic as possible in Gran Turismo 6.
A new demo of the game will be displayed to attendees at the Goodwood Festival of Speed from July 11th – July 14th. It will feature the aforementioned new track plus a range of new cars for you to race.
"I have always been a huge admirer of the Festival of Speed and what Lord March has achieved," explains Polyphony Digital President and legendary creator of Gran Turismo, Kazunori Yamauchi, "I love the incredible range of cars on display – from the priceless, rare and exotic, to the latest family hatchback and full on racing cars – I love the challenge of the Hill Climb and the rally stage. Goodwood represents every type of motoring and motor sport which very much mirrors what we aim to achieve with Gran Turismo and so it is very special that we have forged this partnership. There will be no better feedback than that provided by the Goodwood fans to tell me if we are heading in the right direction with Gran Turismo 6!"
Gran Turismo 6 will be released later this year exclusively for the PS3.