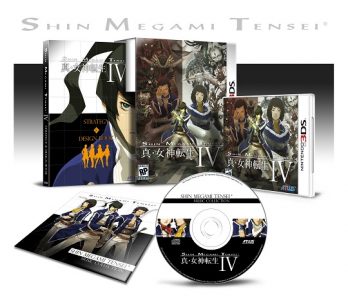 With Shin Megami Tensei IV set to release this July 16th, Atlus released today an unboxing video showcasing the contents of the game's Limited Edition.
Gamers who pre-ordered Shin Megami Tensei IV will automatically get the Limited Edition free of charge. As previously reported, the Limited Edition will contain a plethora of goodies such as: a 176-page Strategy & Design Book, a Music Collection CD, a deluxe collectible slip case, and the game itself.
To see them close up, check out the unboxing video of PR Manager, John Hardin:
Check back with us next week for our review of the game. Those who have not pre-ordered it yet can do so via your participating retail store for $49.99.