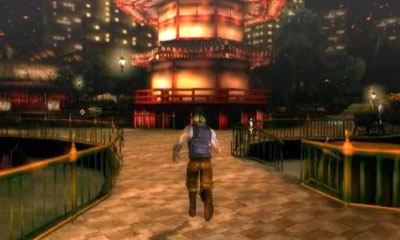 Looking for more quests in Shin Megami Tensei IV? If so, you're in luck as Atlus released two more downloadable contents on the eShop today.
The two DLCs that are now available will add more challenge quests that lets you unlock an exclusive Demon's Skin set as a reward for completing the quest and the ability to fuse a new demon; Herald Uriel and Herald Raphael. To further expand the game's story, one of the two DLCs that are now available will somehow relate to the main story and requires that you finish the end-game first.
Here are the details as to what the new DLCs will have:
Overlord Equipment
Price: $1.49

3 Delivery Challenge Quests, each with an armor piece of the add-on-exclusive Demon's Skit set as a reward.
Note: The Challenge Quests can be accepted early in the game.

Clipped Wings 1
Price: $2.50

An add-on exclusive Challenge Quest to defeat the Archangels Uriel and Raphael. Completing this quest lets you fuse Herald Uriel and Herald Raphael.
Note: This quest relates to the mains tory.
Recommended progress: Endgame
Shin Megami Tensei IV is now available exclusively for the Nintendo 3DS. For more information, check out our review.