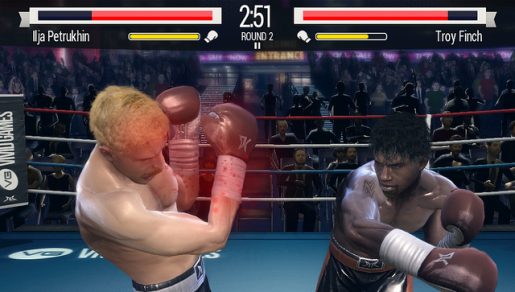 Real Boxing, a new game for the PS Vita, has finally received a confirmed release date today.
In Real Boxing, aspiring boxers will journey from amateur to pro in a boxing simulation. By looking at the video below, players will be able to see that Unreal Engine-3 is used to provide a realistic experience in terms of visuals and accurate simulation controls. Thanks to the PlayStation Vita, players will be able to utilize the handheld's features such as its touch screen, analog, and the 5″ OLED screen. In addition, Vivendi reveald today that there will be an online and local multiplayer bouts.
"We're thrilled to be working with Vivid Games to bring an excellent boxing game to the PS Vita," said Shahid Ahmad, Senior Business Development Manager, Sony Computer Entertainment Europe (SCEE). "Real Boxing is a visceral delight that really shows off the power of the PS Vita."
Fans of boxing games can expect Real Boxing to hit the PlayStation Store this August 27th in North America for $10. For now, check out the video below and stay tuned for our review near the release date.