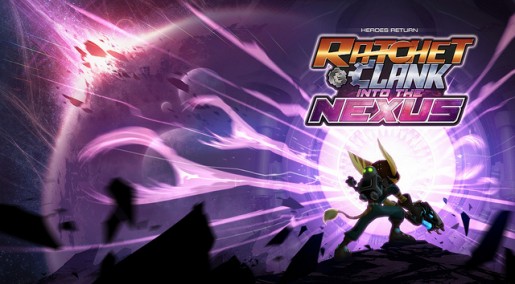 The big announcement that Insomniac Games and Sony were teasing was for a new game called Ratchet & Clank: Into The Nexus.
Ratchet & Clank: Into The Nexus will return to the series' roots as it will be a classic single player experience without the gimmicks that were featured in the previous games that were released for the past two years.
It will be more story driven based and will retain the classic Ratchet & Clank humor that the fans all love. As always, Ratchet will also have access to a lot of weapons and other gadgets.
Ratchet & Clank: Into The Nexus will be available exclusively for the PS3 and will be released in Holiday 2013. It will only have a RRP of $29.99 and you can get it on the PSN or in retail stores.
We're excited to announce that Ratchet and Clank are returning this year with an all new original single-player epilogue to the Future games. Under the creative direction of Tools of Destruction and A Crack in Time creative director Brian Allgeier, Ratchet & Clank: Into the Nexus is a story-driven platform adventure, with the humor and heart that make the franchise so beloved.

As you can see from the trailer, Into the Nexus has a bunch of crazy new weapons and gadgets. Gravity is one of the themes of Into the Nexus: you'll experience zero-g space, you'll use gravity-defying new gadgets, and you'll manipulate gravity to solve brand new Clank puzzles.
Check out the debut trailer below: