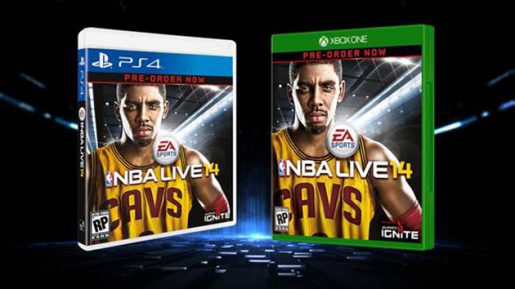 EA Sports has now released a brief trailer for NBA Live 14. How does it stack up against NBA 2K14?
The new NBA Live 14 trailer gives us a first glimpse of actual in-game footage of the game. It announces that the Cleveland Cavilers' Kyrie Irving will be the cover boy for the game too. NBA Live 14 will be released in 2014 only for the PS4 and Xbox One.
Back in June, 2K Sports released the first next-gen trailer for NBA 2K14. This game revealed LeBron James plus showed some of the gameplay footage so far. I gotta say, both games are looking great.
If you'd like to compare the two games, look at the trailers yourself below. Which one do you think looks better?
NBA Live 14:
NBA 2K14: