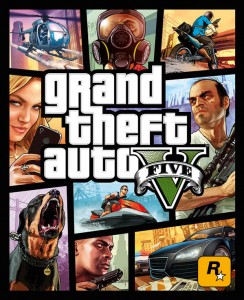 GTA V has improved the shooting mechanics from GTA IV. It looks like the same physics from Max Payne 3.
A Youtube user has made a video with a side-by-side comparison between GTA V and Max Payne 3. You can clearly see that the shooting in both games look the same.
Not that this is a bad thing. The shooting mechanics in Max Payne 3 were pretty solid. It's unlikely GTA V will also add "bullet-time", although it will be cool to have as a bonus feature. Quite frankly, it appears the shooting will be a lot slicker than in GTA IV.
Check out the interesting comparison video below: