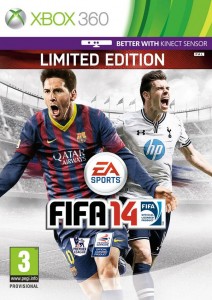 EA Sports has unveiled the cover art for the next instalment of the world famous football video game, FIFA 14.
Tottenham Hotspur's Gareth Bale makes his debut on the cover alongside Barcelona's Lionel Messi in the UK, Ireland and Middle East. Speaking about getting on the cover Bale commented, "The players on the front cover since I was a kid have obviously been legends of the game. It's a great honour for me and I'm very proud of it."
To go with the cover art announcement EA has released a video showing off the motion capture session with Bale. The video highlights some of the aspects of Bale's play that are being captured to be added into the game.