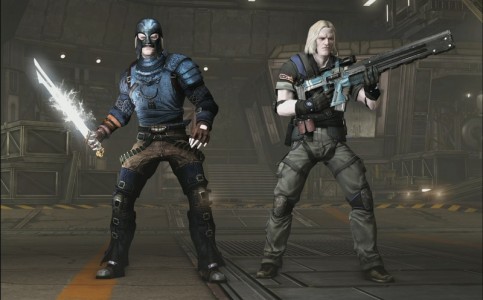 Chris Lena, new Executive Producer of the hit game Defiance, posted in their official blog some new details of the game's first DLC that will be arriving this August.
According to Chris, the first DLC for Defiance is scheduled for release this August, though he didn't exactly tell when. One of the big focus of Defiance's first DLC is the introduction of the Castithan species. Yes, the much anticipated species that everyone has been asking for will finally be playable when the first DLC comes out next month. In addition, players can also expect Charge Blades, Arena game modes, new story mission line, and many more.
Although there are a lot of details to talk about with the first DLC I don't want to spend all of my time doing that. That can come when we announce the date. Don't get me wrong, it is important to continue to add content to the game and the DLCs are a great way to do that but in my first blog I want to emphasize what is happening with the current live game. Defiance is not even four months old and we have put in a lot of fixes and improvements but we need to do more. That is what I want to talk about.
Those who have bought the season pass for Defiance will get the first DLC for free. As for the future DLCs, Lena guaranteed that Trion is still on track in releasing five DLCs throughout the first year of the game.