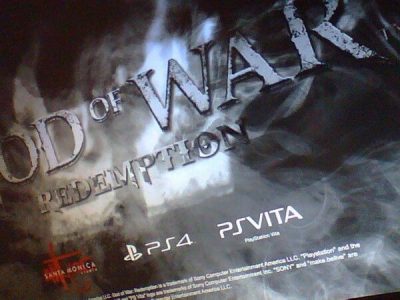 An image has made the rounds on the internet today that Santa Monica will be releasing a new God of War game on the PS4 and PS Vita.
The image shows the new game will be called "God of War" Redemption". Since Santa Monica already released God of War: Ascension for the PS3 earlier this year, the next logical step is obviously releasing a new game on the PS4.
In this day and age, it's easy for people to make fake images of logos. Still, I'm sure Sony would want one of its biggest first party franchises on the PS4 so it's likely that Santa Monica is indeed working on a next-gen God of War right now.