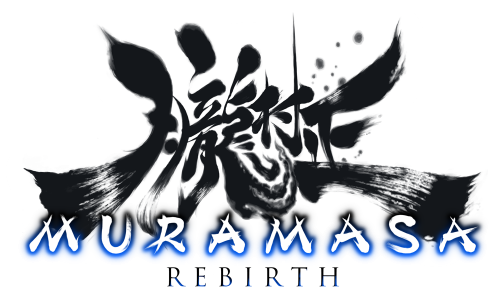 For quite some time, the PlayStation Vita has not been getting enough games in the past several months. While many were disappointed on the lack of games for the handheld, that will soon change starting with Muramasa Rebirth. Developed by the creators who brought us Odin Sphere on the PlayStation 2, fans who missed out on the Wii version of Muramasa: Demon Blade now have a chance to play the enhanced edition of the game on the PlayStation Vita. At first glance, players will be happy with what the game has to offer.
Let's take a look at what's HOT and what's NOT in our review of Muramasa: Rebirth.
HOT
Crystal Clear HD Visuals
One of the highlights of Muramasa Rebirth are the visuals. We know for a fact that those who have played Muramasa: Demon Blade enjoyed the colorful visuals. Those who decide to give the game another go on the PS Vita will be even more happy due to the fact that it looks phenomenal. On the PS Vita's five inch OLED screen, the color accuracy of the game becomes sharper than its console counterpart. The designs of the characters ultimately pop out especially the hand-drawn Japanese art style of the environments. If there's one thing that amazes me, it is how solid the animations have become in this portable version.
Same Fun Content
The content that was found in Muramasa: Demon Blade on the Wii is the same for this PS Vita version. Rebirth focuses on two characters that you get to play as: Kisuke and Momohime. Both of these characters have their own story to tell but the only downside is that the areas one character goes through, the other will have to revisit it. In terms of its plot, the game has an interesting one as it focuses on the mystical Genroku era. Both of the characters will be seeking for blades that will aid them in their goal. As always, certain creatures and people in ancient Japan will come to stop them and that's when you'll see more of the game's interesting design in its game bosses. Some might find it weird, but others will appreciate it due to its phenomenal art style.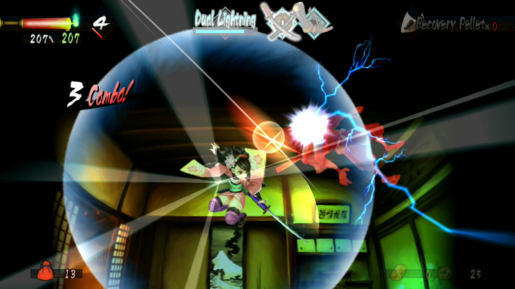 When it comes to replayability, the game offers a ton. Similar to its predecessor, Rebirth will still offer multiple endings and unique storylines for both. Different paths are available for everyone to try out including dungeons with increased difficulty and optional bosses that gives great rewards. In terms of its difficulty, I must say that it's decent. Even though playing at normal difficulty, the game still gets challenging at times, especially at bosses. Those who can't seem to get enough of Muramasa action can play the game multiple times since there are more than three endings for both characters.
Addicting Hack and Slash Game
Getting through the areas in Muramasa Rebirth will involve going from one area to the next conveyed in a side scrolling adventure. From the many different areas that you get to go to, there are some where you can search for treasure on screen, while others will have wave of enemies rushing towards you. The action found in Muramasa is decent as combos for both characters are stylish and deadly. Execution of combos are solid to the extent the transition from one to the next is enthralling. For every wave of enemies defeated, players will earn experience points that will help you level up.
Customization in Muramasa is key in surviving from one battle to the next. With so many blades that you will be getting in the game, you have an opportunity to forge the blades to make them powerful. However, souls will be required and those can be obtained by taking down waves of enemies. When forging, a skill-tree like layout will be there helping you choose what weapon you want to have. Those who prefer to be unstoppable in the game will most likely have to spend time grinding for souls.
Muramasa Rebirth Review

,