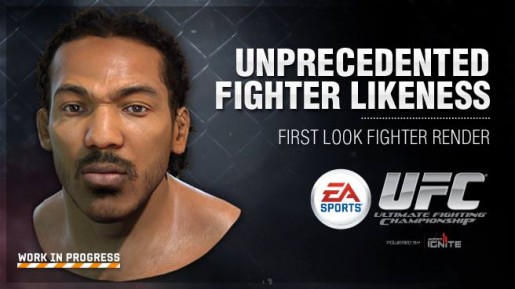 EA Sports has uploaded an image of a detailed character model for their upcoming UFC video game. It looks like the game will look as realistic as ever.
We saw a glimpse of what EA's UFC game will look like during the Xbox One's presentation. However, this is the first time we truly get to see how detailed fighters will look in the game. Even though it has been labelled as a "work in progress", it still looks very detailed. I'm sure fans of Bendo Henderson will be proud on how he will look in the game.
More about the UFC game will be revealed at E3 2013.