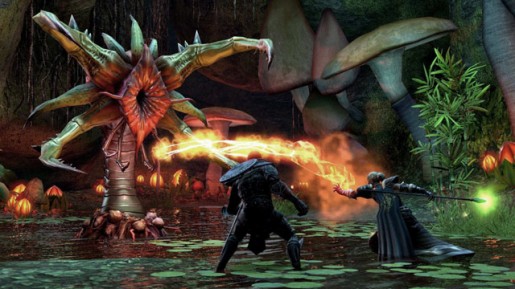 The announcement of the Elder Scrolls Online coming to PlayStation 4 and Xbox One made a lot of people wonder whether or not cross-platform play will be possible between consoles and PC.
Speaking to the developers during our hands-on session of the Elder Scrolls Online at E3, they stated that cross-platform play will not work. Those who are playing on PC or Mac can only play with one another, same goes with the PlayStation 4 and Xbox One. This is sad news as considering we don't know how many players will play the game for each respective platform yet.
The Elder Scrolls Online is expected to come out on Spring 2014 on next-gen consoles and PC or Mac. For more information on the Elder Scrolls Online, check out our hands-on preview that we posted earlier this week.