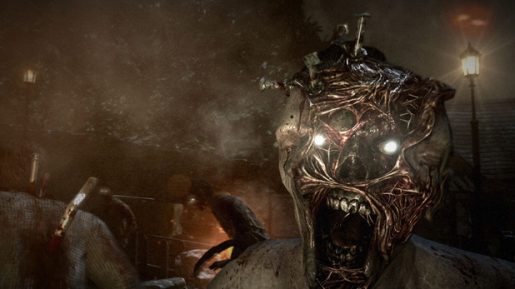 This year at E3, Shinji Mikami showed to the press behind closed doors his recent work, The Evil Wtihin. Being the founder of the couple Resident Evil games on the PlayStation, a lot of expectations and hopes are there as he is the one that started the whole survival horror genre. In The Evil Within, there's one thing that you can expect; prepare to get creeped out again and if you love the Resident Evil he directed, you might love this one.
Foremost, The Evil Within is a survival horror game where a touch of action and stealth is implemented. The section they showed off to us is the intro of the game. At first look, it feels like the mansion of Resident Evil although the actual place is really an asylum. The opening conversation between the characters gives me that nostalgic feeling as it felt like it was Chris, Jill, and Wesker all over again.
The demo that Shinji walked us over shows the atmosphere of the game. If you have played games like the first two Resident Evil games and any of the Silent Hill games, you can expect the eerie feeling coming through the different areas of the game. The quietness of the environment with only the sound your footsteps and the cry of the monsters will give that eerie tension kind of feeling.
Taking down monsters will feel like you're playing Resident Evil 4. When shooting down enemies, you will go in the over-the-shoulder mode. When it shoots, you can hear the recoil and the bullet bouncing off from the ground. The realism is there but not quite to the extent that it will make you surprised. As to what enemies to expect, there seems to be similarities to the zombies and some of the enemies in the Resident Evil franchise. The normal enemies that you will get to fight is similar to the zombies. Other ones that I've seen is the chainsaw guy which depicts the chainsaw enemy in Resident Evil 4.
Based on what was shown, The Evil Within conveys the survival horror that we've all been waiting for. Just the atmosphere will alone will make you feel the horror game you've been craving for. Since this is a game where Shinji, the man behind the Resident Evil series, expect to see some nostalgic moments as that was I felt when watching the demo being played.