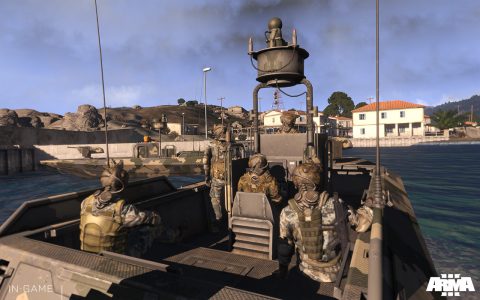 Arma 3, the latest installment in the award-winning tactical military shooter from Bohemia Interactive, has just gone into beta.
The Arma 3 alpha has been on Steam via the Early Access feature for some time, allowing gamers to purchase Arma 3 and try out early builds of the title. Jay Crowe, Creative Director on Arma 3, recently spoke out about the release of the Arma 3 beta saying, "The Beta is a big opportunity for us to involve more players in Arma 3's development and is the next step along the road towards our full release."
Crowe then went on to add, "With a variety of new singleplayer and multiplayer scenarios and a whole bunch of new sandbox content, we're looking forward to introducing players to what true combined arms combat really means in Arma 3." There is even more reason to purchase now as the price will go up upon release of the full game. Currently the price of the beta is €34.99/£29.99 /$44.99.