RUNNER UP: Final Fantasy XIV A Realm Reborn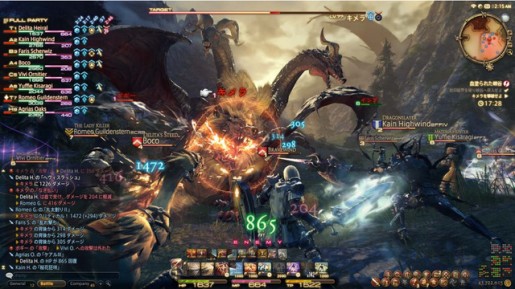 When Final Fantasy XIV was first released on PC two years ago, the game was bashed by a lot of people due to its poor performance and the expectations of the fans wasn't met. Due to the icy reception of the gamers, Square Enix decided to scrap the game and re-release the game with brand new content. Final Fantasy XIV: A Realm Reborn is pretty much the follow up title to the flopped game that they released two years ago. Yes, the story is connected but those who are worried about getting lost shouldn't get worried.
At E3 this year, Final Fantasy XIV: A Realm Reborn went out big. In the show floor, they let the attendees get a hands-on feel of the game where they fought a raid boss which is Ifrit. From the fight, players will get to experience the new battle system they implemented and an overall change to the aesthetics. The visuals might look somewhat similar but improvements can be seen in its animations. Since A Realm Reborn is the newest version of Final Fantasy XIV, I must commend the developers in taking time to re-release it with so many improvements. The build that they showed was close to perfect and letting everyone people try it shows their confidence with the game. With long lines on the show floor, it shows that Final Fantasy XIV: A Realm Reborn is a definite choice to all MMO gamers this year at E3.