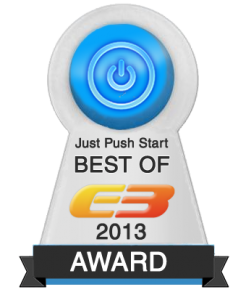 For the past few years, the MMO genre has been gaining a lot of attention due to the fact that PC is not the only platform that has MMOs. Sure World of Warcraft, Rift, or Star Wars: The Old Republic has been exclusive to PC only but a lot of MMOs are releasing on next-generation consoles too. This year at E3, MMOs were sort of a big thing as many of them are widely known IPs getting into the MMO scene. Well as always, only a few caught our attention and managed to win our Best MMO of E3 2013.
WINNER: The Elder Scrolls Online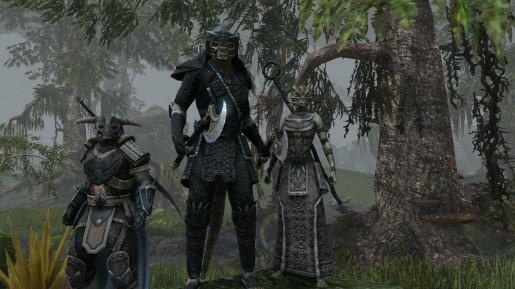 It's no lie that the Elder Scrolls series has been one of the most successful IPs for any platform. The widely popular Skyrim garnered a lot of attention when it was released on consoles. Following its release a couple of years ago, many were pleased and requested that hopefully in the future, an MMO Elder Scrolls game will come. Being developed for several years already, Bethesda and Zenimax Online finally unveiled The Elder Scrolls Online to the press and gave everyone a chance to get a feel of it.
Behind closed doors, The Elder Scrolls Online was presented by the game director himself. The premise that was introduced to us sounds appealing. I mean, who doesn't want to experience a MMO game set in the Elder Scrolls realm? For those who have been waiting for this game, I must say that the game will not disappoint you. The overall feel of the game will surely give you the true Elder Scrolls experience. As mentioned in my preview, the Elder Scrolls Online game feels somewhat similar to what Skyrim have offered – big world, lively towns, great designed dungeons and tons of quests. In the MMO itself, the game impressed a lot of people including the press and us as the scope and the visuals itself surpasses any MMOs out there.
The big factor that shocked a lot of gamers is the announcement that the game is coming to Xbox One and PlayStation 4. That announcement alone will give every next-generation console purchaser a chance to delve into the deep world of the Elder Scrolls. Due to its presentation, the gameplay shown to us, and the big announcement of the game coming to the console, The Elder Scrolls Online stands out above the rest of the competition.