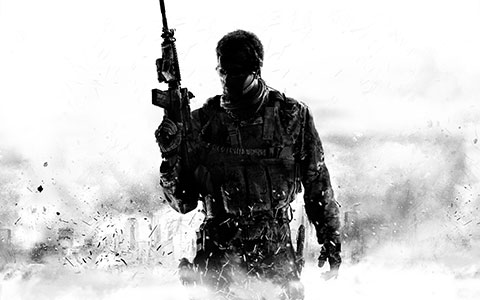 Infinity Ward has revealed that they are hard at work on the next installment of Actvision's successful shooter franchise, Call of Duty. Call of Duty: Ghosts, as it was announced to be titled, is set to be the series' annual release for 2013. However, Ghosts may not be the only Call of Duty title currently underway. Recently uncovered information suggests that Sledgehammer Games, who developed Modern Warfare 3 alongside Infinity Ward, are working on an unnanounced CoD game. The first go-to assumption would be that the team is joining IW on Ghosts, but that seems to have been proven false through the following tweet by Sledgehammer Games:
Congrats to @InfinityWard on #CODGhosts! Our team is heads down on our next project, but best wishes to the hardworking team at IW!
The tweet clearly separates Sledgehammer from Ghosts. Furthermore, Sledgehammer's recent job listing for a Level Designer point to a different Call of Duty entry. The following is an excerpt from the listing:
We are actively recruiting top talent for our Call of Duty development team.
Call of Duty: Ghosts has already been labeled a "sub-brand" and "new chapter" for the franchise. It is not a replacement for the best-selling Modern Warfare series. Chances are we haven't seen the last of that storyline. This is where Sledgehammer is supposedly coming in. Their job listing is referring to their work (or upcoming work) on the fourth installment in the Modern Warfare story. At this point, we have no further concrete evidence of their involvement in the aforementioned project, but it seems highly likely. Check back soon to see if the internet unearths any other solid clues.