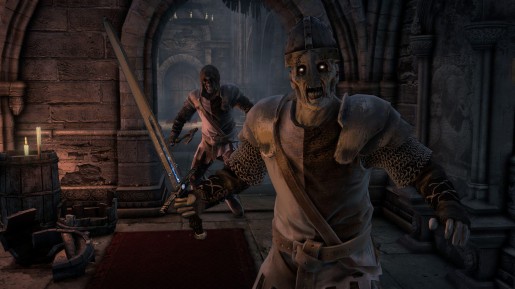 Late last month, Techland announced their next melee-heavy, first-person title Hellraid. The first bit of details had us believing that the game would be taking a lot of cues from the developer's other well-known game, Dead Island. New information that has come out today which details a couple ways in which Hellraid will separate itself from Techland's zombie-slayer.
First, and most importantly, Hellraid will not feature an open world environment like Dead Island. Instead, the team has opted for "a series of open-ended maps". Obviously we don't yet know the scale of said maps, but for a game which claims to include deep exploration, we can only hope that we don't end up running between a group of small rooms. Also, while Hellraid will sport a leveling system, it is said to be a "stripped back" version of what we saw in Dead Island.
What the two Techland titles do share are a melee combat focus and the use of Chrome Engine 5. We'll know more as we approach E3 and the game's release later this year.