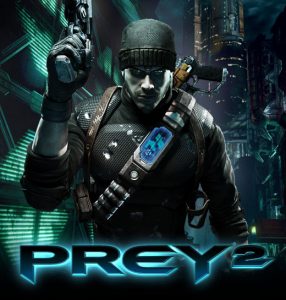 Bethesda's long-absent Prey 2 project may be in the process of being resurrected by Dishonored developer Arkane Studios. The rumor comes from a Kotaku source who is "in a position to have this information". The source states that Human Head awaited word from Bethesda on their final decision for Prey 2. Clearly the publisher wasn't too sure how to proceed because, according to the informant, the game found its way to Obsidian briefly and even tried to make its way to Rebellion until it was rejected.
The latest development states that one of Arkane Studios' two teams is working on Prey 2, with the other currently crafting Dishonored, although the developers are said to have less-than-positive feelings towards the project. Furthermore, unspecified Arkane employees are reportedly telling the team to "forget that it's called Prey 2 and just treat it like a new System Shock." The complete overhaul and major tweaking required for this undertaking is supposedly putting the long-anticipated title on track for a new release window of 2016, meaning we will undoubtedly be seeing Prey 2 debut on the PlayStation 4 and Xbox One.
Stay tuned for more information about Prey 2's recovering development cycle.