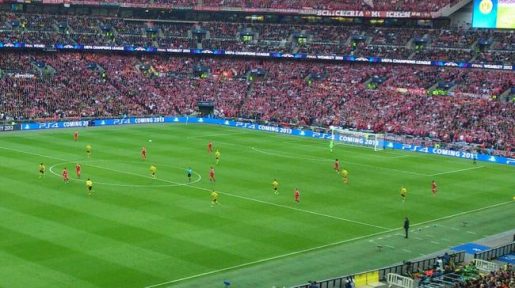 When the PS4 was announced earlier this year, Sony announced it would be released in 2013. Many people in Europe (and Australia and New Zealand) assumed this would mean an early 2014 release for them. Now it seems a 2013 release for the console is looking likely.
If we rewind the clocks back to 2006, the PS3 launched in North America and Japan only. People in Europe, Australia and New Zealand had to wait until March 2007 for the console to come. Some people were upset about the four month delay.
It looks like Sony doesn't plan to do this again with the PS4. As you can see above, the console was advertised during the Champions League final. This is Europe's biggest football/soccer event and it shows that it's coming in 2013.
This follows from earlier this week where a UK newspaper featured an ad highlighting the PS4's release in 2013 as well.
Hopefully Australia and New Zealand gets a 2013 release for the PS4 too. The Xbox 360 had a "worldwide" release in 2005, but both Australia and New Zealand had to wait until 2006 to get it…