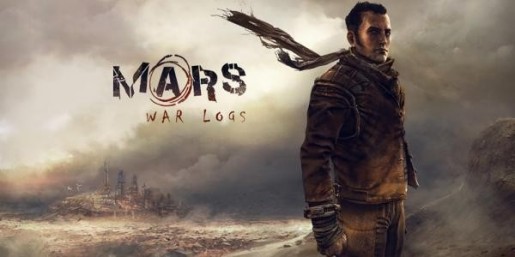 Ambition drives developers to push past "ordinary" and bring us something beyond. Spiders, whose recent work includes Of Orcs and Men and The Testament of Sherlock Holmes, has crafted a new game titled Mars: Wars Logs, which almost comes across as the result of Mass Effect and Red Faction colliding. The budget-friendly, action RPG tosses in all of the mechanics you have come to expect from the genre — character development, morality system, interactive dialogue, crafting, skill boosts, etc. — but the question is, "Does Mars: War Logs expertly blend these components into a truly exception title or does Spiders' latest offering fail to bring their dreams to life?
Let's find out what's HOT and what's NOT in our review of Mars: War Logs.
HOT
Admirable Ambition
Mars: War Logs is a game which shoots for the stars. Take BioWare's dedication, Mass Effect's RPG mechanics and Red Faction's scenery and you have a decent idea of this game… at least, what it sounded like on paper. You see, Spiders' ambition is commendable. The developers wanted to incorporate everything that AAA best-sellers included. As mentioned above, you have the good/evil decisions, modifiable weapons and armor, skill trees, looting, side missions and so on. For example, the main character's clothing can be changed or have armor added and weapons can be reinforced or swapped out all together. It all sounds great, right? Sure it does, but the execution is equally important. I have to give Spiders credit for attempting to craft a beast on a budget. You can see their interesting ideas and solid foundation in Mars: War Logs, but it seems a lack of cash flow cut off it all off prematurely.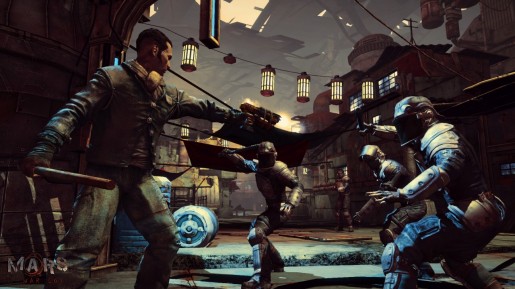 Competent Combat
While most of the game's ideas don't reach their full potential, I'd have to say that the combat does… or at least comes the closest. Brawling baddies on Mars can be an enjoyable act and one that can be approached differently depending on which of the three skill trees you invest in: Combat, Renegade or Technomant. Combat is an obvious one. The combat specialist will be able to dish out and absorb more damage during melee encounters. Focus on Renegade if you wish to strike stealthily or improvise in other ways (such as explosives) to avoid facing multiple opponents head on. Lastly, we have the Technomant, the wielder of Technomancy. Technomancy is the supernatural power that can be wielded to augment weapons with lightning or shoot them directly at your foes. The three skill trees may not be very deep, but they help boost the combat into a partially strategic aspect that allows you to play you're own way (chances are you'll end up rolling around a lot, though).
It must be pointed out that enemies are only knocked unconscious after battle, even if they've taken sharp, deadly nails directly to the face. To actually kill them, you must negatively impact your morality by harvesting Serum, the main currency. It somewhat lessens that impact of what I first believed to be a hard-hitting winner.
Mars: War Logs Review

,