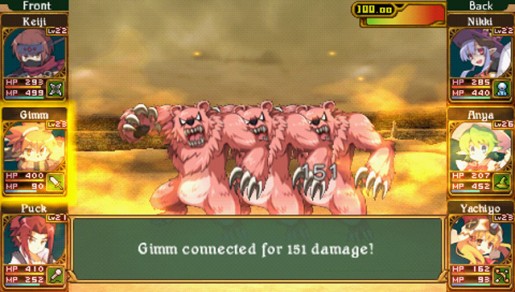 Despite last years Kickstarter campaign failing to meet their goal, Monkey Paw Games has yet to give up on releasing a retail version of Class of Heroes II. While it certainly has been a bumpy road thus far, with more than a few delays and set backs, it seems they're nearly at their goal of 2,500 presold copies. Sure this isn't the most impressive number out there, but it does go to show that there is still a market for niche games like this.
If you would like to pick up your own copy of the game, you can pre-purchase a copy here for $36.99. The physical version will also include a digital copy (Vita compatible) of the game, so it might be worth the extra $12 dollars to own the rarest PSP game to date. Finally if you would like some more information on Class of Heroes II, check out the trailer below.
Update: MonkeyPawGames released some new screens for Class of Heroes II. Also for those interested, they reached their goal of 2,500 presales too!