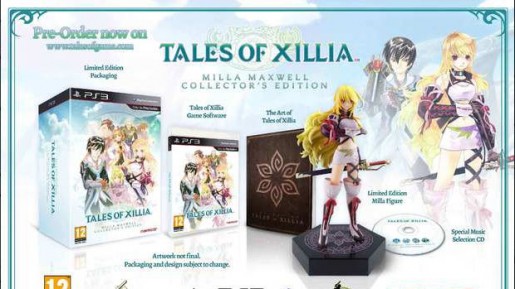 Today, Namco Bandai announced that Tales of Xillia will be receiving a Collector's Edition in North America when it hits this August exclusively on the PS3.
Those who are interested in buying the Collector's Edition for Tales of Xillia can expect to get the following for $99: a figurine of Milla Maxwell, an art book, and a music CD containing some of the game's score. As always, the Collector's Edition will be extremely limited.
In addition to the Collector's Edition, those who rather gets the standard edition can still get them for the $59.99 price point. What are you waiting for? Pre-order now before it's too late!