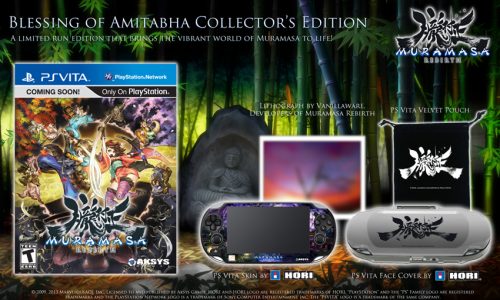 A while back you might recall Amazon listing a mysterious preorder item and a then unannounced limited edition for Muramasa Rebirth, which have both been formally announced by Aksys.
As previously reported, the collectors edition includes a skin and hard cover, but also includes a velvet drawstring pouch and a framed lithograph by George Kamitani the lead designer. In addition to that, anyone that preorders at Gamestop or Amazon will get an abridged version of the games soundtrack. No word was given on the edition size of the limited edition, but it will probably be fairly rare.
In addition to revealing these extras, Aksys also announced that Muramasa Rebirth will release on June 25th.