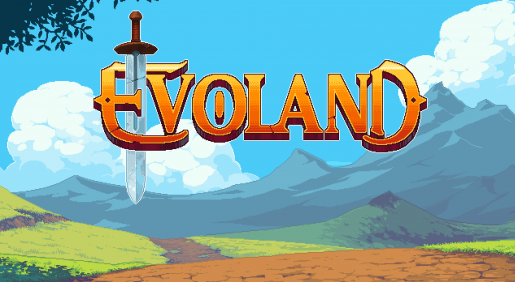 Evoland is the adventure role playing game from developer Shiro Games that throws originality out of the window to pay homage to the history of RPG video games. In this day and age, graphics are often said to be less important than gameplay but Evoland has unusually made the visual presentation part of the gameplay. From Monochrome to 3D graphics the game evolves around the player, giving the title its name Evoland. However, can a game that has little originality still be enjoyable?
Let's find out and kick off the HOTs and NOTs.
HOTs
Presentation
Like the rest of the game, the presentation evolves as the player progresses through the storyline. Starting from a simple black and white pixel style display, colour is then added before the world is transformed into 3D. Even when in 3D, the world itself changes from the original basic 3D, adding pixel textures and then turning into HD textures. Even features such as camera zooms are unlocked for when a player discovers a new item. It is this evolving presentation that sets Evoland away from other games. It gives gamers a nostalgic feel when playing early sections of the game, but is also used to great effect in conjunction with game mechanics. Mechanics that were often used during the same time as the art styles have been used to increase the presentation and send the player back to that time in gaming history.
Homage
Many games have tried to pay homage to those before it. Some, despite their best efforts, have done little but Evoland goes one step further. After the obvious nostalgic references to Zelda and Final Fantasy, Evoland also pays homage to other games such as Dragon Quest, Diablo and Super Mario. The Mario references are personally my favorite with multiple enemies resembling creatures from the Mario universe. This includes Zoombas which are like evil mushrooms, red and white spotted plants (which spit fire) and even giant turtles. To top this, one of the backgrounds in the game is a baron wasteland with dusty broken green Super Mario pipes.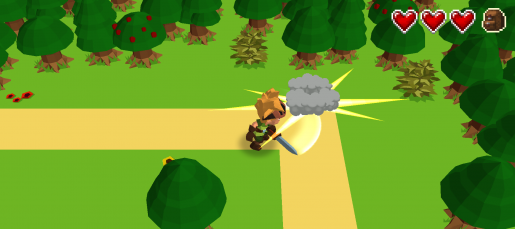 Double Twin Mini Game
As far as mini games go, and card games for that matter, Double Twin can leave players both pleased and frustrated. Frustrated, not from it being a bad game, from being beaten fairly and squarely by the opponent. This epic mini game has 4 difficulty stages, where the opponent's cards get progressively harder to beat. The aim is to place a card with a higher number on the edge to capture the opponents cards. With a bit of luck, and after exploring to find better double twin cards, it is possible to beat champion mode. It is quite satisfying to see the achievement pop up as it is no mean feat. One potentially helpful hint is that players can buy a rare card for 10,000 gils, the in-game currency, from a trader in the main city.
Evoland Review

,