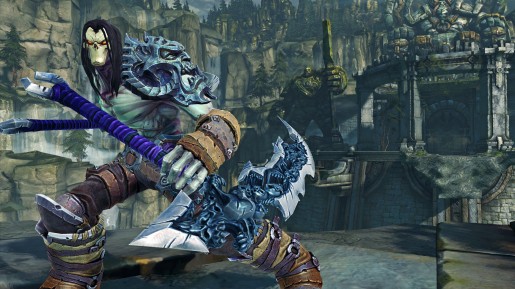 The latest THQ auction has now taken place and its remaining assets have been sold. This includes the popular Darksiders franchise.
When the first auction took place earlier this year, it was bewildering to fans and gamers alike why no other game publisher wanted to purchase the Darksiders franchise. Thankfully, the franchise has found a new home with Swedish publisher Nordic Games.
Along with Darksiders, Nordic Games also picked up the MX vs ATV franchise too. The publisher also bought the rights to the Red Faction series too.
Let's hope this means Nordic Games will actually produce more games from these popular franchises. After playing Darksiders II and several MX vs ATV games, I'm waiting patiently to play more games from these great series. I'm also sure FPS fans will be happy that Red Faction has been saved too.
Nordic Games spent a total of $4.9 million to acquire the aforementioned franchises and other assets from THQ.