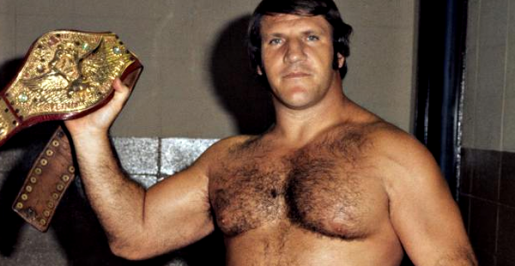 Bruno Sammartino was recently inducted into the WWE Hall of Fame earlier this month. It appears being in the Hall of Fame is not the only benefits he will be receiving from the WWE.
Sammartino spoke with The NB Show earlier this week to discuss what WrestleMania weekend as like for him. He also discussed his future with the WWE.
Here's what Sammartino had to say:
Here is what I agreed with them on. They are going to do a video game on me, they are going to do some DVDs of my best matches and all that kind of stuff. I think they are going to do some merchandise like new dolls and stuff like that. I don't know what else. T-shirts, they are going to do all these kind of things. So I'm sure, even though I have no commitments, they will come to me about appearances here and there. But again, I wouldn't sign any agreement to any of that because the way I worked it out with them is that I'd be willing in some areas, but all they can do is ask me and then I will have the right to say yes or no. I don't want to be in a situation where they could call me and be like 'hey you are going to appear on Monday Night Raw in Tennessee next Monday' or 'you're going to be in Boston.' I wouldn't go for any of that. If they called me for one of these things, I'd have to see if I was up to it at the time and let them know."
This pretty much confirms that Sammartino will be in a future WWE video game when it was reported back in February he was finalizing details on merchandise etc. It's highly possible Sammartino will be WWE 2K14 since that game is due out later this year. If he does appear in WWE 2K14, this will mark the first time he will feature in a WWE licensed video game. He previously appeared in the "Legends of Wrestling" series only.
Would you like to play as Bruno Sammartino in WWE 2k14?