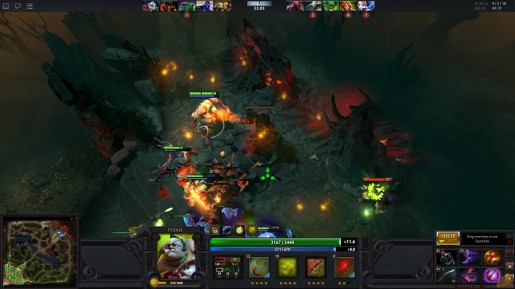 Steam has recently sent out another batch of DOTA 2 invites, via email to Steam users.
The invites have all been given out to users that already own the game. This enables them to give friends of there's a copy of the game for free. DOTA 2 will eventually become a free to play game however currently unless you are invited you must pay to play. The gameplay can be best described as a tower defence strategy title with 5 v 5 hero based gameplay. Unlike traditional tower defence games players instead upgrade their character and purchase new items.
It must be pointed out that not every DOTA 2 owner will have automatically received extra copies of the game to gift to their friends. However, if you are one of those lucky people that has enjoy playing DOTA 2 with a few more of your friends!