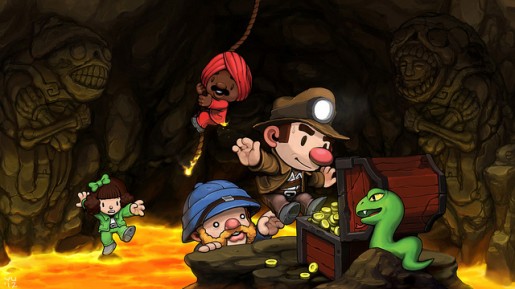 After being released on the Xbox 360 and PC, it seems Spelunky will be infuriating gamers on the PS3 / Vita this summer.
For those of you that have never heard of Spelunky, it's basically a randomly generated game loosely based off Spelunker / Spelunker HD. Despite the two games being somewhat similar, the main difference between the two is that Spelunky is a different experience every time you play. This can result in an easier or harder layout, but in the end it's about what you make of your circumstances.
No word on if Spelunky will be a Cross-Buy or even Cross-Save game, but it definately seems like a strong possibility. Hopefully we will learn more about the PS3/Vita version in the coming weeks, but in the mean time, you can check out some gameplay videos below.