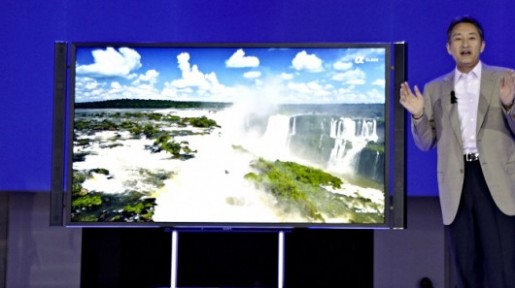 Although Sony already confirmed that PS4 games will not be in 4K resolution, the company does plan to support the new resolution with a movie service.
Sony Electronics President and COO Phil Molyneux spoke with The Verge more on this topic. It's already been confirmed that the PS4 supports 4K photos and videos.
Molyneux said that 4K movies will be a huge "100 gigabytes and plus" depending on their length. He mentioned there are challenges ahead for Sony since nobody wants to download a file that size.
Although he did not discount that 4K movies could be distributed on a Blu-ray or other physical medium in the near future. Still, the amount of people that have 4K resolution TVs remain slim. 4K movies are mainly seen inside movie theaters and not inside the lounge at this moment in time…
Source: The Verge