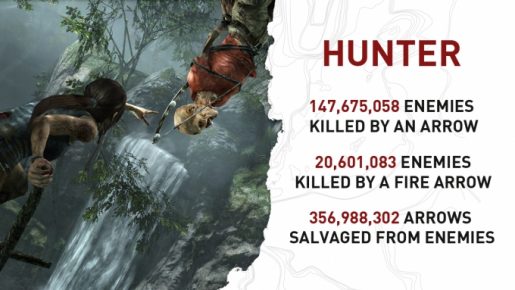 Tomb Raider came out earlier this month much to the delight of many gamers. Square Enix has now released some amazing stats about the game.
Players have thus far killed 5,294,879 deer and 1,417,750 crabs. That's a lot of dead animals!
Also, players have avoided death 13,742,891 times and dodged enemy attacks 11,067,764 enemies. My favorite stat of all is that Tomb Raider players killed 147,675,058 enemies using their bow. Last but not least, players raided 3,570,956 tombs in total.
With both the critical and commercial success of the game, you can be sure that these stats would increase in the coming months when more people will play the game.
Source: Square Enix