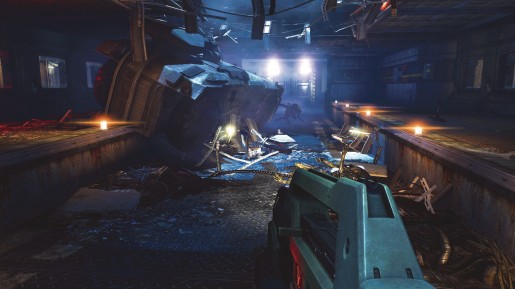 As most people may already know, Aliens: Colonial Marines was released earlier this year to the disappointment of many. The graphics were poor and the gameplay was bad too. Gearbox has announced on its official forum that a huge PC update is coming.
Here's what they announced:
"The PC update is currently in the final stages of testing and expected to roll out within the next week.
This update contains the changes that were in the recent update for the Xbox 360 and PlayStation 3 versions, along with some additional changes that will be part of future updates for the Xbox 360 and PlayStation 3. This update also includes several PC-specific changes, notably: improved texture resolution, various visual improvements, the addition of a mouse smoothing option, and some fixes for PC-only crashes.
As this update is rather large, those players with limited or bandwidth-capped access may want modify their auto-update settings by right-clicking Aliens: Colonial Marines in their Steam Library, choosing Properties and selecting the Updates tab.
Update notes will be posted as they become available."
If you bought Aliens: Colonial Marines on the PC, hopefully this upcoming patch will improve both the visuals and gameplay. If it's anything close to the gameplay demo that was shown during E3 2012, than fans should be happy.