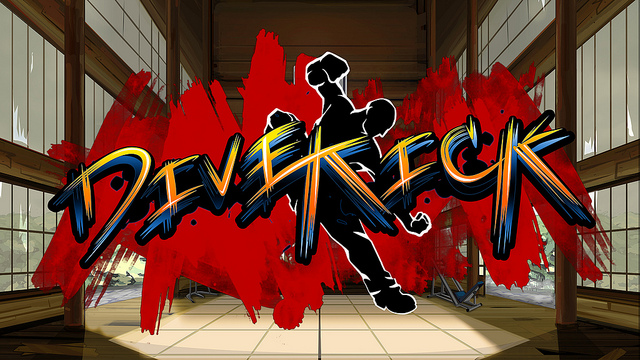 That's not a typo folks, it's real. Divekick is a fighting game where the first person to land a hit on their opponent wins. Players will be armed with a Dive button and, you guessed it, a Kick button. The dive button causes players to jump directly up, while the kick button make you fly foot first at a downward angle. Pressing kick while on the ground will allow your character to jump away from your foe.
Landing the first blow decides the winner of each round, but each fight isn't over until someone wins five rounds. As the battle progresses, players "kick meter" will fill causing players to become faster and faster, but if a player is hit in the head their meter will reset. Each player has two special moves, one that can be performed in the air and one on the ground. If time runs out, the game is won by the player closest to the center of the screen.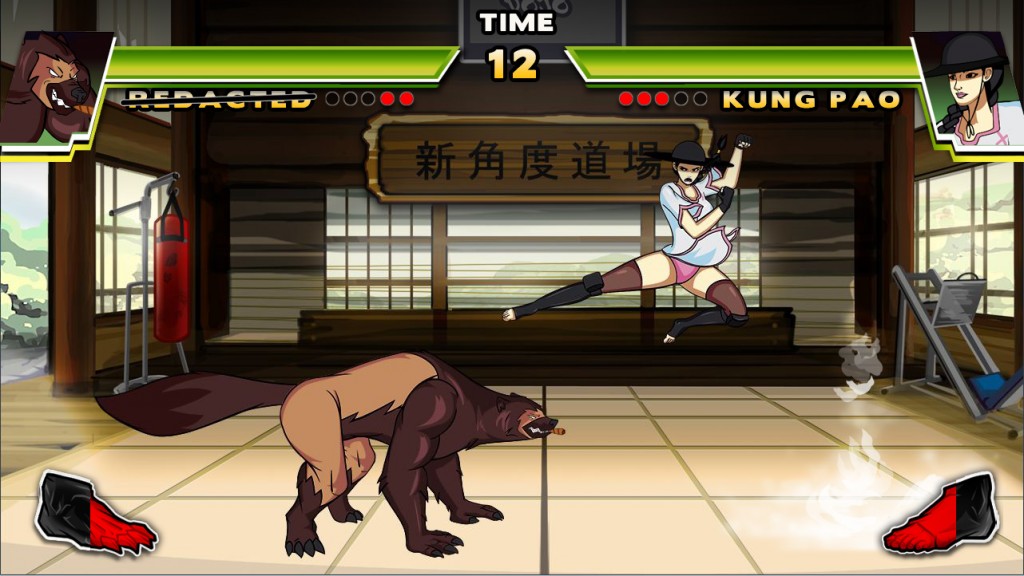 The developers have stated that by stripping a fighting game down to core essentials has allowed Divekick to demonstrate just how deep a single move can be. No other information has been revealed about the exact date Divekick will become available to download on the PSN, but expect to see it sometime this summer.