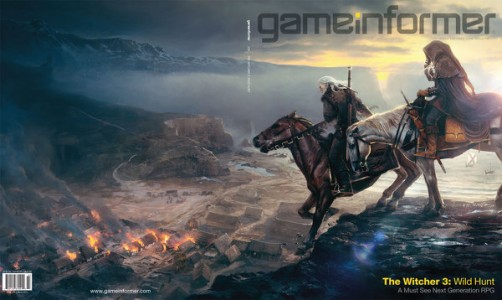 CD Projekt RED have finally announced the The Witcher 3: Wild Hunt. According to Gameinformer, the game is due out in 2014 on PC and "all high-end platforms available".
The third installment in the series is certainly shaping up to be the most ambitious yet, for the first time the game will be a fully open world environment – much like an Elder Scrolls title. CDPR said The Witcher 3's world is 20 per cent bigger than Skyrim's and will take around 30-40 minutes to traverse. CDPR also boast that the new RedEngine 3 will stream all areas and eliminate load times for a seamless experience.
CDPR haven't fully confirmed that The Witcher 3 is a 'next-gen' only game, but with the heavily rumored upcoming PS4 announcement at Sony's event in New York later this month, with Microsoft likely to follow suit later in the year – we are confident that come 2014, The Witcher 3 will be making it's way onto the next Xbox and Playstation consoles.