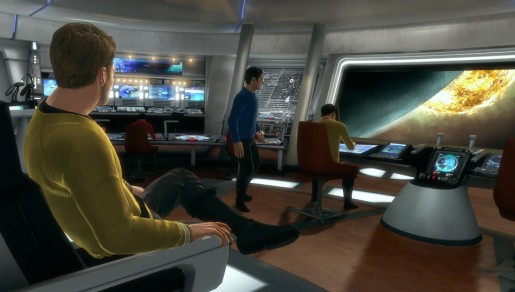 Namco Bandai Australia has now confirmed the PAL release date for the upcoming Star Trek video game.
It was announced last year that the game will be out in North America on April 23rd. PAL gamers don't have to wait too much longer as the game will be out from April 26th.
This means the game will be released a few weeks before Star Trek Into Darkness hits cinemas from May 17th.
The Star Trek video game is not directly based on the upcoming movie, but it does have the likenesses and voices from the actors. This includes Chris Pine and Zachary Quinto who play Captain Kirk and Spock respectively. The rest of the Enterprise crew are also in the game too.