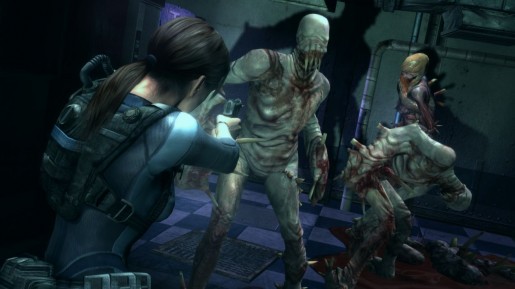 Speaking with Joystiq, Resident Evil: Revelations HD producer Tsukasa Takenaka revealed the console version port for the game was demanded by fans.
There was no initial plans from Capcom to port the 3DS game onto consoles. It was only after "fan and critic feedback" that Capcom knew there was a demand for Resident Evil: Revelations HD on consoles.
The main types of people that wanted to see the port were ones that wanted to play on a big screen, and also those that don't own a 3DS console.
Due to negative feedback received from Resident Evil 5 and 6, Capcom is looking closely at the success of this game for the direction they should take for Resident Evil 7.
If you are a fan of the older Resident Evil games, chances are that you'll love Revelations.
Resident Evil: Revelations is out for the PS3, Xbox 360, PC and Wii U from May 21st.
Source: Joystiq