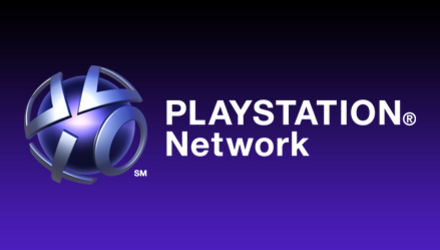 Sony has once again updated the content on the PSN for another week. Let's see what they have in store for us this time.
For PS3 owners, Call of Duty: Black Ops II is now available as a full digital download. Dead Space 3 will also be available to purchase too via the PSN. If you like to purchase DLC, a new costume pack is available for Dead or Alive 5 fans.
*Note all prices are in New Zealand dollars and is based off of the PAL territory PSN store.
PSN Release Update: 7th February 2013:
PS3 games
Alien Breed
Price: $15.50
Bentley's Hackpack (Trial available)
Price: $3.90
Call of Duty: Black Ops 2
Price: $119.95
Dead Space 3 (available 8th February)
Price: $119.95
PS Vita games
Alien Breed
Price: $15.50
Bentley's Hackpack
Price: $3.90
Escape Plan Collection
Price: $34.90
Wake-Up Club
Price: Free
PS1 Classic
Crisis Beat
Price: $5.90
PS3 DLC
Dead or Alive 5
Fallen Angels
Innocent Devils
DOATEC Divas – White
Prices: $5.90
Dead Space 3
Bot Accelerator Pack $9.50
Bot Capacity Upgrade $9.50
Bot Personality Pack $9.50
Marauder Pack $9.50
Resource Pack $9.50
Sharpshooter Pack $9.50
Tau Volantis Survival Kit $29.95
Tundra Pack $9.50
Ultra Resource Pack $3.90
Guardians Of Middle-Earth
Glóin
Prices: $3.90
LittleBigPlanet (Cross-Buy)
Chinese New Year Costume (re-release one week)
Prices: Free
Rock Band 3
Charnel's Ball $2.90
Death On Two Legs (Dedicated To…) $2.90
Gemini $2.90
Go $2.90
Mannequin $1.40
Once Bitten Twice Shy $2.90
So Far Away $2.90
St. Elmo's Fire (Man In Motion) $2.90
The Wicker Man $2.90
Rocksmith
Fall Out Boy – America's Suitehearts
Fall Out Boy – Dance, Dance
Fall Out Boy – I Don't Care
Fall Out Boy – Sugar, We're Goin Down
Fall Out Boy – Thnks Fr Th Mmrs
Prices: $5.90
The Pinball Arcade
Custom Ball: Twilight Zone $3.90
Add-On Pack 8 Pro: Twilight Zone $15.50
Pro Version Upgrade: Twilight Zone $9.50
Table Pack 8: Twilight Zone $9.50
PS Vita DLC
Earth Defense Force 2017
Weapon1: Electronic Paralyzer
Weapon2: Heat Blaster
Weapon3: Reverse Drone
Weapon4: Limit Booster
Prices: $0.95
LittleBigPlanet (Cross-Buy)
Chinese New Year Costume (Re-Release 1 Week)
Prices: Free
The Pinball Arcade
Custom Ball: Twilight Zone $3.90
Add-On Pack 8 Pro: Twilight Zone $15.50
Pro Version Upgrade: Twilight Zone $9.50
Table Pack 8: Twilight Zone $9.50
Wake-Up Club
Themes and Alarms
Prices: $0.50
Avatars
The Studio Avatars
Kristian Hammerstad Killzone Avatar Bundle 2
Kristian Hammerstad Killzone Avatar 5
Kristian Hammerstad Killzone Avatar 6
Kristian Hammerstad Killzone Avatar 7
Kristian Hammerstad Killzone Avatar 8