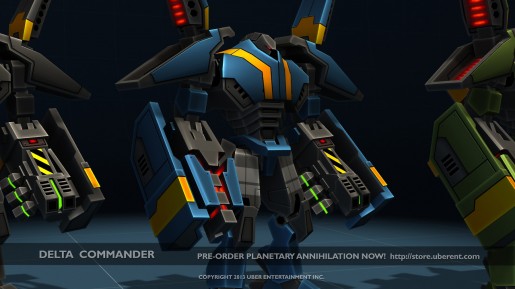 Uber Entertainment has recently released some brand new images from their upcoming RTS title Planetary Annihilation.
Planetary Annihilation is the Real-Time Strategy title that was backed last year on the crown funding website Kickstarter. With the aim to bring an RTS to a new generation of gamers; with gameplay inspired by Total Annihilation but on a planetary scale. The screens are of the model of the Delta commander, the latest unit to be turned form concepts to reality. Well reality in terms of being animated and 3D modelled. Anyway here are the screens:
To find out more about Planetary Annihilation head over to the Uber website now.