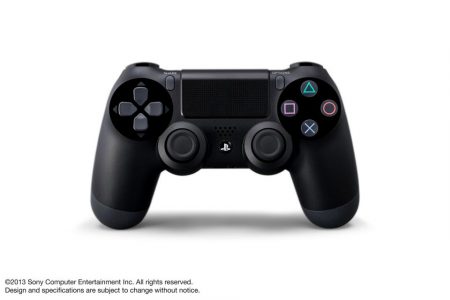 As revealed by Sony at its special PS4 announcement presentation, the PS4 will have a new controller simply called the DUALSHOCK 4. Along with the new controller is a new PlayStation Eye too.
The controller has new functions that previous editions don't have. This includes a move-type sensor that interacts with the PlayStation Eye. The DUALSHOCK 4 controller also has a front touch screen panel too.
These are the only pieces of hardware that Sony actually showed. Oddly enough, the actual PS4 console itself was missing in action. It's likely we'll know what the console looks like at E3.
Check out the PS4 controller below: