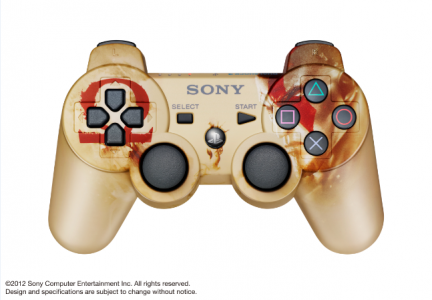 Sony has announced it will be releasing a special PS3 controller that is branded with God of War Ascension patterns.
The controller has Kratos and the God of War logo in it. If you are a huge fan of the franchise, you will be happy to know the controller will be released alongside the game from March 13th, 2013.
For those of you tired of playing on your usual black DUALSHOCK 3 controller, this special controller might tempt those that are looking to play on something new.
Check out the controller below: